Your perfect LOCAL over 50 partner may be online right now - Join us free of charge today and search NOW in your own local area

Advanced search facility now online We've been busy here at Fun Over 50 and we have another FIRST to help you get still more from your Membership. 'Location' now brings you a truly local view across the UK that you simply cannot find on any other dating site, so just jump onto our advanced search and look in those areas that really matter to you.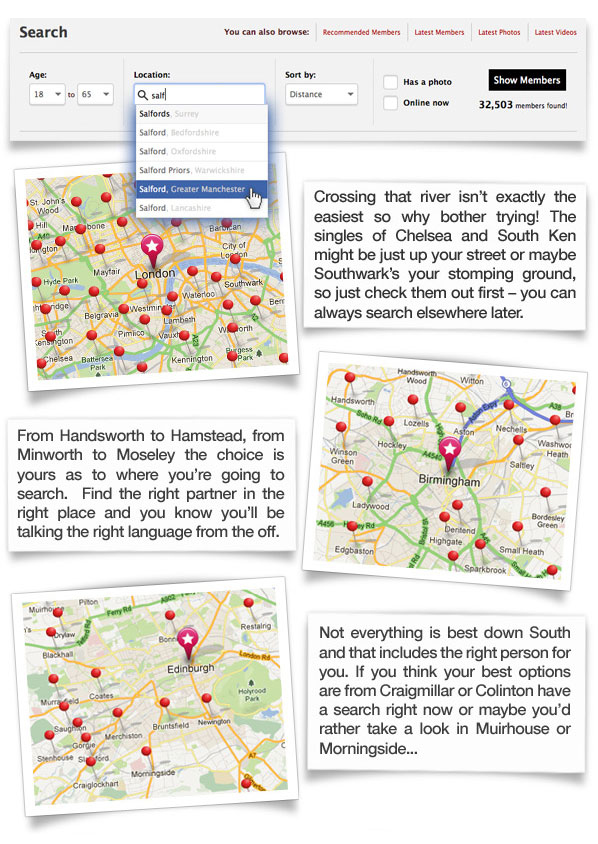 It doesn't matter where you live in the UK, 'Location' brings an unheard level of power to your search. Find the right person, first time: faster than you thought possible. Don't take our word for it – give it a go yourself.

Your perfect local partner may be online right now - Join us free of charge today and search in your own local area without any obligation to remain a member - no credit card required - 100% safe, secure and confidential.
Good Luck!
The Fun Over 50 Team.
Here are some of our latest Over 50 dating members - why not search to see who lives in your area?
Talk to the friendly staff in our UK head Office
Freephone 0800 987 5333
Our offices are open Monday to Sunday from 9am to 10.30pm.
The website is 100% safe and secure. Every profile is checked by our UK Customer Support Team.
If you wish to upgrade to full membership or to discuss the many benefits of full membership, please give us a ring. We would love to hear from you and the phone call is FREE.
If you have any problems or wish to discuss your membership with us, please get in touch.