Dating success on Fun Over 50 - It started with a wink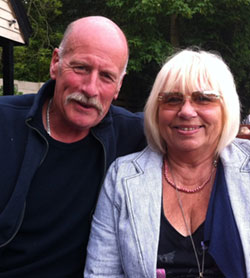 I had been on the site for about a month when a very nice man who was new on the site, caught my eye. His profile was so nice, a lovely boxer dog called Murphy and his great affection for his family. Which I also have.

He sent a wink, and we started chatting and arranged to meet. I must say I was very nervous and I'm sure he was.

We went to a local restaurant and had a lovely meal. We found we had so much in common. He then asked me if I would like to go for a drink or he would take me home, I decided he was a perfect gentleman and we went for a drink.

That was four months ago. Since then John and I see each other every day, we often stay with each other or weekends we go with Murphy to his caravan. We are so very happy together and to have found love is amazing.